---
---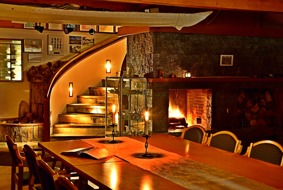 The Museum Hall
The museum Hall is built in the style of a peat house.
50 people can be accommodated in the museum hall. There is a video cannon, laptop, Wi-Fi, overhead, TV, DVD and VHS. The hall can only be rented in winter. 

 The museum Hall can be rented for €350/day, + €50/h after 22:00. 
---
---
Church Avvannaata Ulloria
The church Avvannaata Ulloria, meaning Arctic star in Greenlandic, is a copy of the world's northernmost church, which was built in 1909 in the village of Ummannaq in north Greenland.
The church can be rented for baptisms, marriages, services and other events. There is room for 60 people.
In the church there is an old harmonium, a baptismal font and communion silver. Rent for a whole day costs

€

300, a marrige can be held for 

€200 and baptisms as well as sevices for €150.

 
---
---
Command bunker
A copy of a command bunker from Finland's Winter War 1939-1940. There is room for 15 people.
There is a grill, as well as a TV and DVD. The cost of renting is 

€150.
---
---
Goichmans Gallery
Goichmans Gallery is a beautiful hall with Professor Wladimir Goichmans oil paintings along the walls. Goichman painted these during his Arctic expeditions.
 The Goichmans Gallery holds about 50 people.
The room has a video cannon, laptop, Wi-Fi and overhead. Goichmans Gallery can be rented for €300/day, + €50/h after  22:00. 
---
---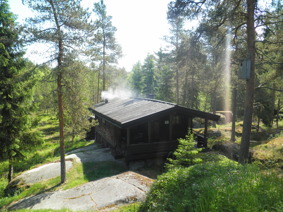 Smoke Sauna
As a nice and relaxing ending of the evening you can visit our smoke sauna. The smoke sauna accommodates 20 people. There is a large dressing room and water for washing youself available. The sauna has a large veranda where you can cool off and enjoy the tranquillity of the nature. The smoke sauna can be rented for €450/day, + €50/h after 22:00. 
---
---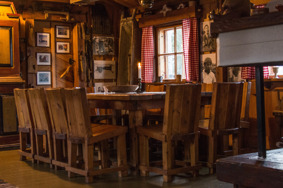 The large Cottage
The house is built and decorated in Finnish 19th century country style.
In the large cottage there is room for about 12 people. In the cottage there is electricity but no water. The large cottage can be rented for €300/day, + €50/h after 22:00.